main content start
Shipping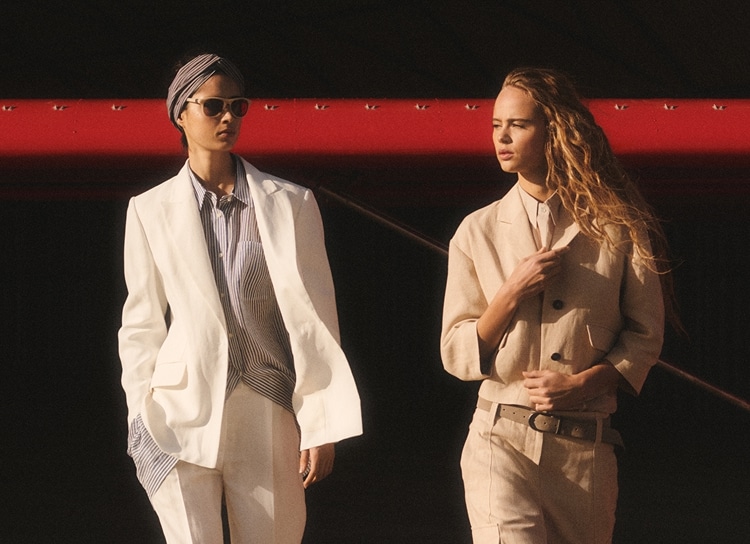 Holiday Season Packaging
For the 2021 holiday season, Brunello Cucinelli's special gift boxes depict the phases of the moon, combined with the infinity symbol. Accompanied by a quote from poet and artist W. Blake "If a thing loves, it is infinite", this symbolic and evocative image pays homage to the connection that has always existed between the endless cycles in the sky and the deepest human emotions, thus reminding us of how they both constantly renew themselves and grow stronger to stand the test of time.
Produced with (Elemental Chlorine Free) ECF virgin cellulose, reclaimed fibers, CTMP-based cellulose and FSC® certified cotton fibers, the interior packaging has been designed to be stored and reused: thanks to the self-assembly structure, it can be flattened and stored in a very small space.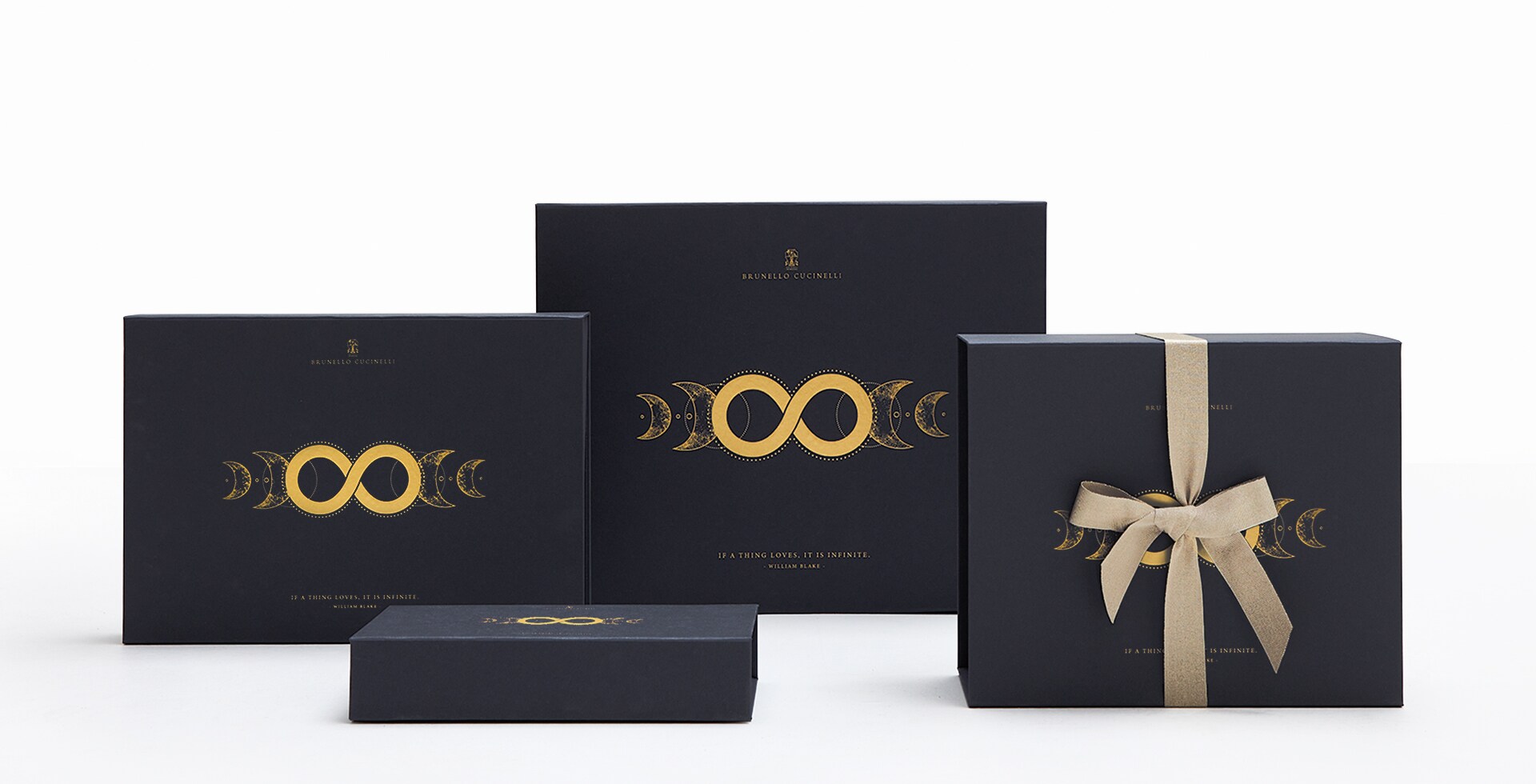 Shipping Times and Costs
Shun Feng
Our shipment service is always complimentary and deliveries will be completed within 5 working days.

All orders are shipped by a 3rd party courier; the shipment normally takes up to 5 working days, though in special cases it may be subject to delays.

Shipping Restrictions
The products you order from this website are only available within the People's Republic of China for that Hong Kong, Macau and Taiwan are not included. Since our service is provided by a third-party courier, some remote areas may not be eligible for a courier service.