main content start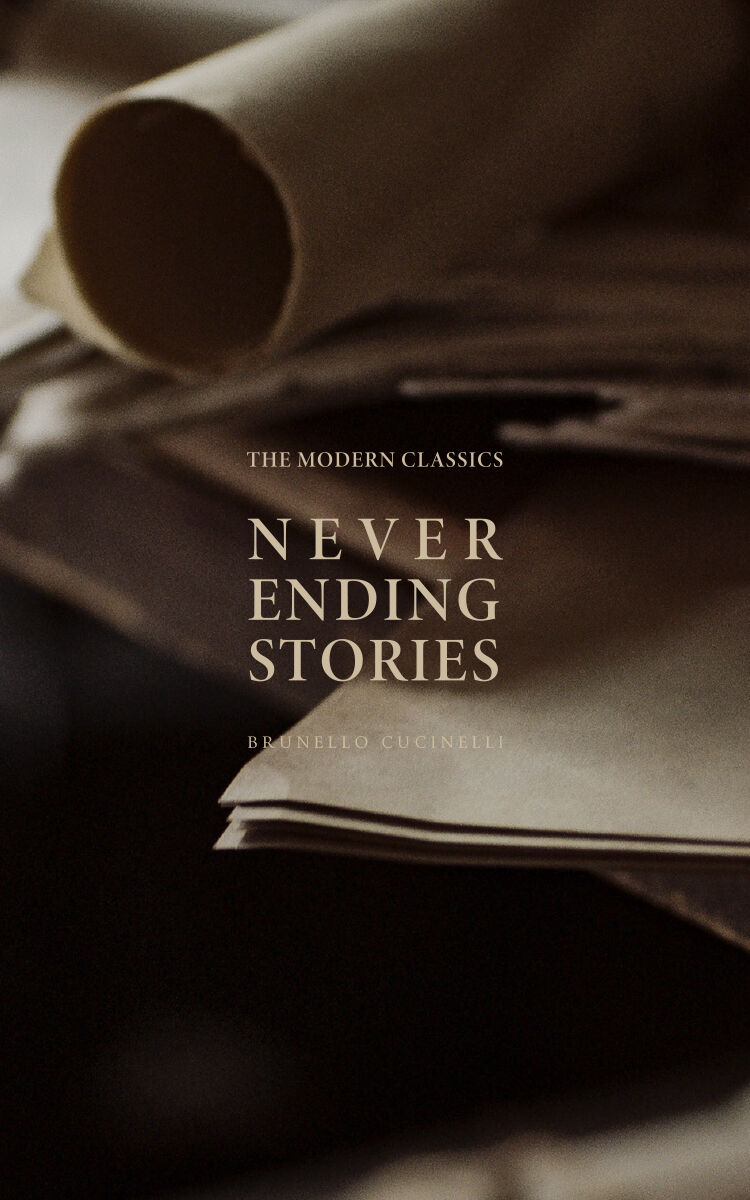 The Neverending Stories creations have always been part of the history of Brunello Cucinelli collections. Our knitwear made from cashmere and from the natural fibers of wool and silk is the result of traditional handcrafted techniques; a story that keeps on twisting and unfolding, and never ends, like infinity's perpetual motion.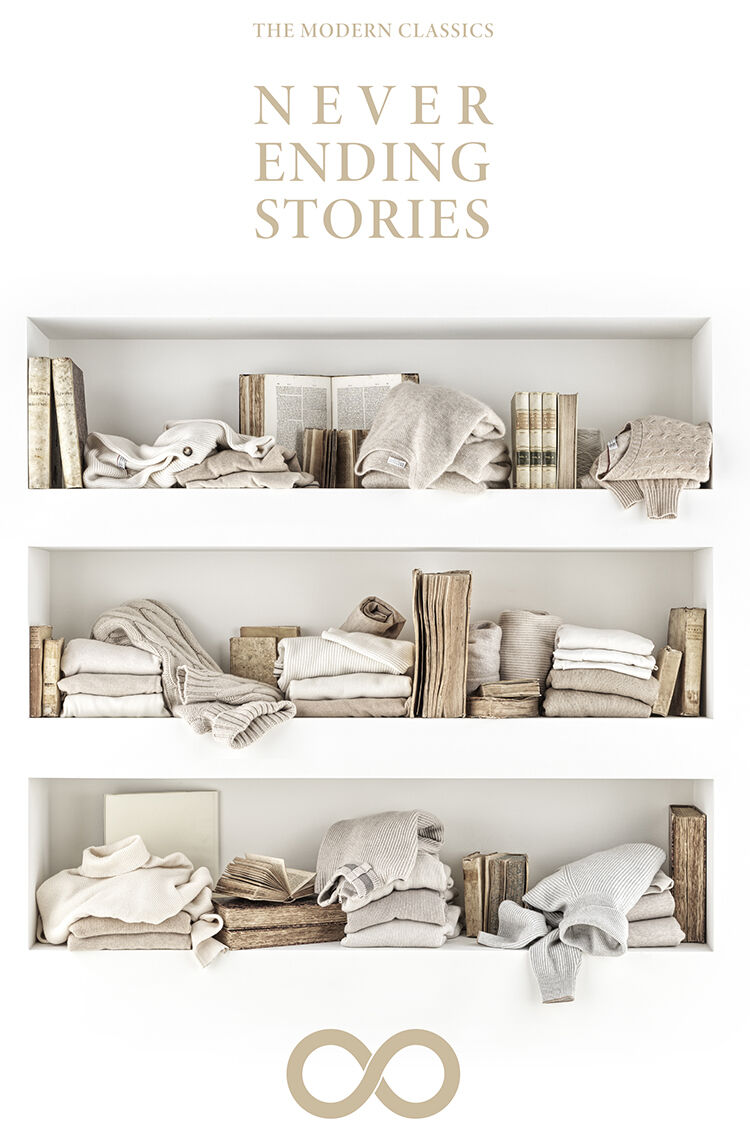 THE MODERN CLASSICS
Classical ideals become a benchmark, modern inspirations that give life to unique and timeless creations, items that hold special and personal stories to live by, cherish and protect for future generations. TELLING A STORY THAT NEVER ENDS
Among the shelves of time, books, manuscripts and ancient formulas live on as they are passed down from generation to generation. As custodians of the values of humanity, they tell personal yet universal stories, tracing the lines of a never-ending tale.